Camp 31 Summer Day Camp for School-Aged Children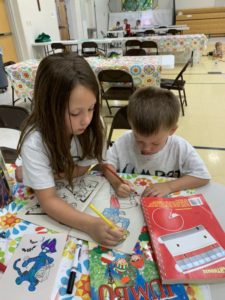 COME JOIN THE FUN!
At CAMP31, Mark Schuler along with his TEAM organize, manage, and supervise seasonal day camps for school-age children.  We have decades of combined experience developing and running day camps, as well as working with young people in helping them achieve goals.
Most importantly – We are a TRUSTED and EXPERIENCED team of professionals dedicated to providing your child the very best day camp experience.
We appreciate your interest in our camps, and we invite you to contact us with any questions you have.
Each Day Becomes Our Most Important Day – Can You Dig It!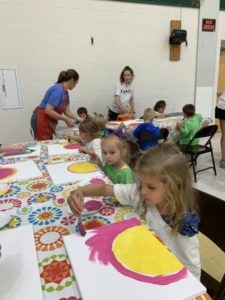 QUALIFIED STAFF
With decades of combined experience, we hire the very best people and provide them the training and tools to provide your child an incredible experience.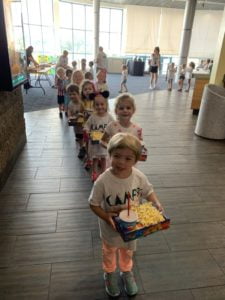 FUN & MEANINGFUL ACTIVITIES
Our commitment is to make everyday fun & meaningful. We believe in "The Starfish Story" and in our ability to make a difference in every camper's life. We plan a daily routine that engages your child in a variety of activities designed to be both fun and enriching.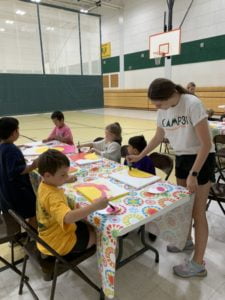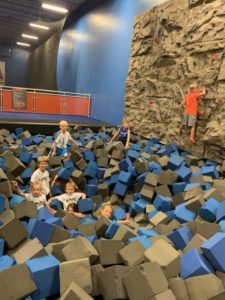 WEEKLY OUTINGS
Our campers enjoy the opportunity to go on weekly "field trips" to local destinations. In the past activities have included swimming, CMOE, Sky Zone, bowling, Vertical eXcape, Mesker Zoo, and more. All activities will be dependent on current guidelines from the local health department and the CDC.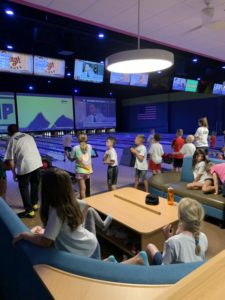 CAMP31 Summer Day Camp
Location: Good Shepherd School Campus and Holy Rosary Campus
Highlights:
8 Week Program: May 30 – July 21, 2023
Fun and enriching activities and experiences
1 Week Programs: In research phase, "preseason"  and "extra innings" camps
Camp Location:
Good Shepherd School campus
2301 N. Stockwell Rd
Evansville, IN 47715
Holy Rosary School campus
1301 S. Green River Rd
Evansville, IN 47715
CAMP31 is not affiliated with Good Shepherd Parish, Holy Rosary Parish & the Catholic Diocese of Evansville.
CAMP REGISTRATION COUNTDOWN